Bob Layton returns to Hercules
Herc may be dead, but that hasn't stopped the legendary Bob Layton returning to the character for a new 4-issue mini this June.
Hercules died in Incredible Hercules #141, but in another possible future, he lives on, fighting evil across space, as detailed in the classic Bob Layton storylines from the 1980s, and now Layton is returning to this version of the Prince Of Power in a new 4-issue mini-series this june, entitled Hercules: Twilight Of A God.
Here's the solicitation info from Marvel :
HERCULES: TWILIGHT OF A GOD #1 (of 4)
Written by BOB LAYTON
Art & Cover by RON LIM & BOB LAYTON
THE PRINCE OF POWER IS BACK WITH ONE, FINAL ADVENTURE AS ONLY BOB LAYTON CAN TELL IT! Hercules has been the champion of the Andromeda galaxy for over 75 years! But when an attempt to save the capitol city of Port Anteris goes awry, the Lion of Olympus is left incapacitated and needing to be looked after by his Olympic offspring. However, with a sinister plot brewing against his son's government and the threat of Galactus looming, Hercules-even in his brain-addled state- is the galaxy's only hope! VERILY, 'TIS THE MIGHTIEST HERO EVER, IN A SPECTACULAR TALE SET IN THE FAR FLUNG FUTURE, THAT THOU SHAN'T WANT TO MISS! The long awaited follow-up to Bob Layton's classic Hercules run!
32 PGS./Rated T+ …$3.99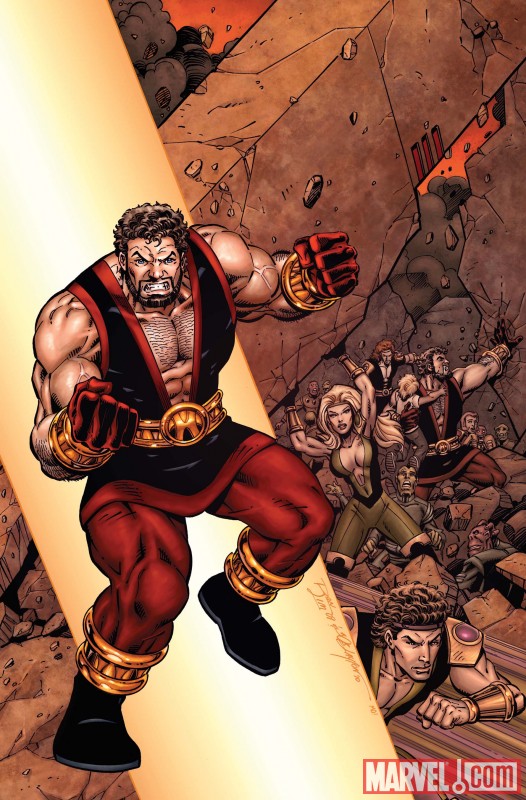 I really enjoyed Layton's run when I picked it up in back-issue, and with Herc currently dead, this could be just what we've been missing.
Syndicated from The Outhouse – The Greatest Comic Book Website
Posted originally: 2010-03-21 13:47:05