Fourthman Advanced Review Reader Pick For 4/28/10
Every Week, Lee lets the readers pick one book for him to review before it goes on sale. Enter the fourthpoll in our forums.
It's that time of the week, I am slowly figuring this whole thing out, hopefully I will be posting this on Fridays going forward!
This week we see a fifty fity split, two Marvel Books, two Boom! books. Not only that though… two are kids books, two are not. Can the kids books reign two weeks in a row.
Vote in the poll and sometime on Monday (I swear) I will get a review of the selected book up on the front page!
This weeks selection:
Incorruptible #5:


$3.99
Writer(s): Mark Waid
Artist(s): Jean Diaz
The origin of Jailbait unfolds, and her story's not at all what you think it is! Is she really a dim little slip of a girl — or does she have some sort of power over Max Daring heretofore unrevealed? A not to be missed issue of BOOM!'s all-new bestselling superhero ongoing by multiple-Eisner-Award-winning KINGDOM COME and IRREDEEMABLE author Mark Waid.

Incredibles #8:


$2.99
Writer(s): Mark Waid, Landry Walker
Artist(s): Marcio Takara
The alien invasion may be over, but the action never stops for the Parr family! Mrs. Incredible takes center stage in an all-new arc by comics legend Mark Waid and Landry Walker!
Husk #1: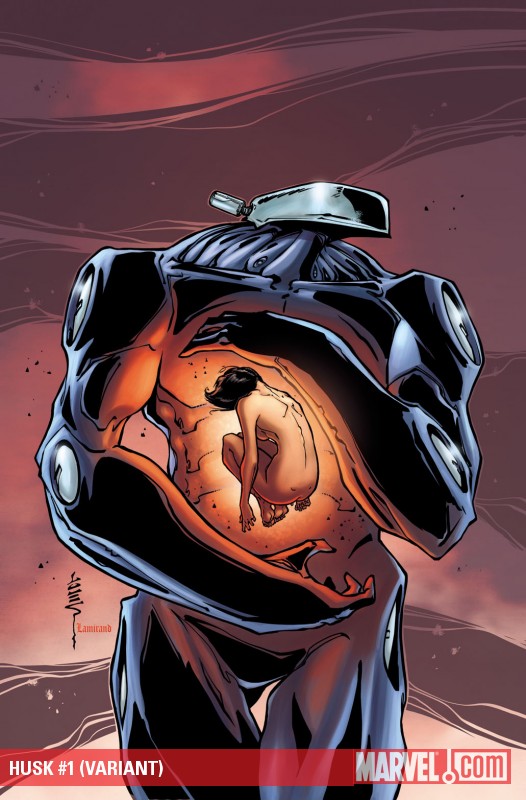 WRITER: FRÉDÉRIC L HOMME
PENCILS: Louis
COLORED BY: Brian Reber
LETTERED BY: VC – Cory Petit
THE STORY:
In the near future, The Arnold Company has developed the Husk, fifteen-foot tall biomechanical suits that are an anatomical addition to their pilot's body. In Paris, the BMRI police brigade features a special squad of Husk pilots in charge of investigating the most dangerous criminals of their time. This series explores the day-to-day life of these men and the different cases they must confront. Mature
PRICE: 5.99
Marvel Adventures Sp[ider-Man #1: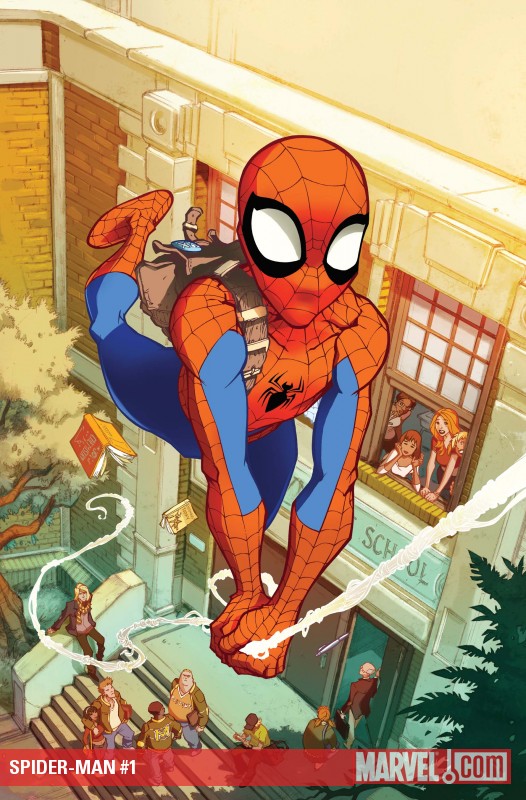 Written by Paul Tobin
Illustrated by Matteo Lolli.
To the public, he's a mystery. To the media, he's a menace. To the Torino crime family, he's a possible million dollar payday. To Gwen Stacy, he's the subject of her latest school paper, and a way to become a reporter for the Daily Bugle. He's Peter Parker, the amazing Spider-Man, and he's here in an all-new ongoing series! MARVEL ADVENTURES All Ages …$3.99
Syndicated from The Outhouse – The Greatest Comic Book Website
Posted originally: 2010-04-23 18:06:57