FOURTHMAN PRESENTS THE 5/26/2010 PIGRACE!!!
Every Week Lee Lets Outhouse Readers Choose One Book For Him to Review. Four Pigs enter, only one gets across the finish line!

This week, no kids book, there were more compelling things to have in the running.
Your PIGS:

7 Psychopaths #01
$3.99
Writer(s): Fabien Vehlmann
Artist(s): Sean Phillips
From Criminal co-conspirator Sean Phillips! 7 men, 1 impossible mission – assassinate Hitler! With World War II in full swing, there's only one-way to draw the war to a quick end: kill Hitler. But who would be insane enough to try? Joshua Goldschmidt knows just the men to do it. Insane? Psychotic? Mad? Call them what you will, but the seven psychopaths are now the only hope the world has! In the vein of Inglorious Basterds, with art by the critically acclaimed Sean Phillips.

Cold Space #02
$3.99
Writer(s): Samuel L. Jackson, Eric Calderon
Artist(s): Jeremy Rock
From legendary actor Samuel L. Jackson and Emmy nominated writer/producer Eric Calderon, the team that brought you the Emmy-award-winning Afro Samurai comes the second issue of their new original series – Cold Space. When Mulberry, an on-the-run outlaw, crash lands on a hostile planet and gets caught in the crossfire, he finds an opportunity to make a deal and make some money! Covers by Dave Johnson and Jeffrey Spokes.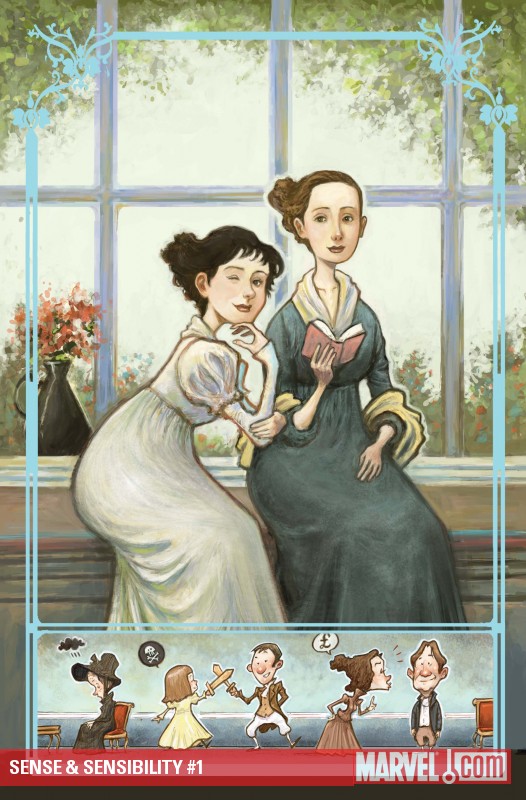 Sense & Sensibility #1
COVER BY: Sonny Liew
WRITER: Nancy Butler
PENCILS: Sonny Liew
INKS: Sonny Liew
COLORED BY: Sonny Liew
THE STORY:
Award-winning writer Nancy Butler, adapter of Marvel's best-selling adaptation of PRIDE & PREJUDICE, returns to Marvel with another Jane Austen classic: SENSE & SENSIBILITY! Alongside incredible artist Sonny Liew (My Faith in Frankie, Wonderland), Butler brings to life the world of Elinor and Marianne Dashwood, two daughters without parents or means, forced to experience hardship, romance, and heartbreak, all in the hopes of achieving love and lasting happiness. Rated A …$3.99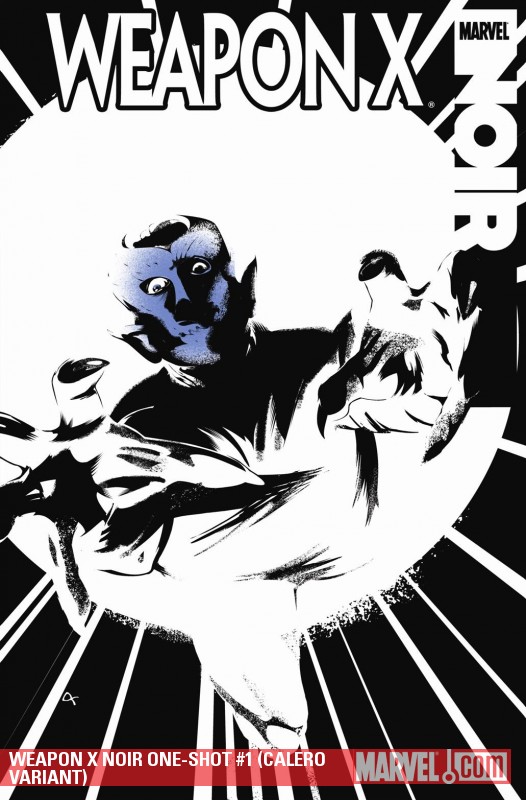 Weapon X Noir #1
COVER BY: Dennis Calero
WRITER: Dennis Calero
THE STORY:
Spinning from the pages of X MEN NOIR: MARK OF CAIN… "In the fourth century, Saint Jerome said that the face was the mirror of the mind, and eyes without speaking confess the secrets of the heart. I wear a false face, true. One that is hideous and deformed, to hide my true nature. Or perhaps it is the mask that is real, and the face…a DEMON." One-Shot/Parental Advisory
So this week things are changing just a bit, because of other things for the next few weeks, the Pigrace will end Monday at Midnight and the review will go up as soon as possible on Tuesday!
Syndicated from The Outhouse – The Greatest Comic Book Website
Posted originally: 2010-05-21 23:20:21