New Black Widow series in April
In Soviet Russia, movie ties into comic!
Black Widow looks to be set as the next big Marvel star, she's being played by the lovely Scarlett Johansson in Iron Man 2, has 2 mini-series on sale now, had a major role in Thunderbolts, is fucking Captain America and as Marvel.com announced today, is about to get her own ongoing series, by Marjorie 'Dark Wolverine' Liu and Daniel 'Eternals' Acuna.
The series starts in April, here's what Liu says about her take on the book:
"I'm intrigued that she has no powers beyond her own natural, human
abilities and yet, she manages to hold her own against immensely
powerful individuals, who are intimated by her, and who respect her,"
says Liu of her series' star. "She's incredibly confident, totally in
control-ruthless, pragmatic, fiercely intelligent. And she can kill you
with her pinky. What's not to like?"
Liu plans on immediately
putting Natasha's countless skills to the test beginning with the very
first issue, which sets the dark and gritty tone of the series.
However, no matter how long and dangerous the road, Liu says Natasha
always treks it through to the end due to her unbeatable will and
relentless attitude.
Here's the cover to #1: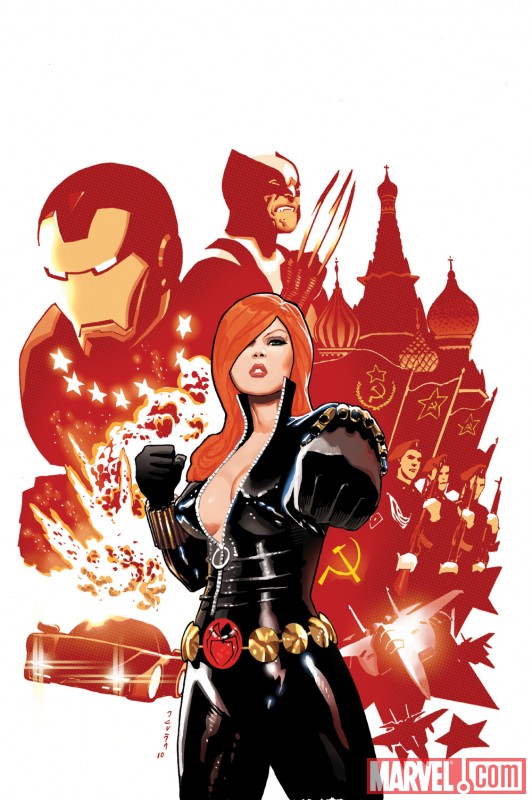 Syndicated from The Outhouse – The Greatest Comic Book Website
Posted originally: 2010-01-08 19:48:37